Zip File Example with Screenshots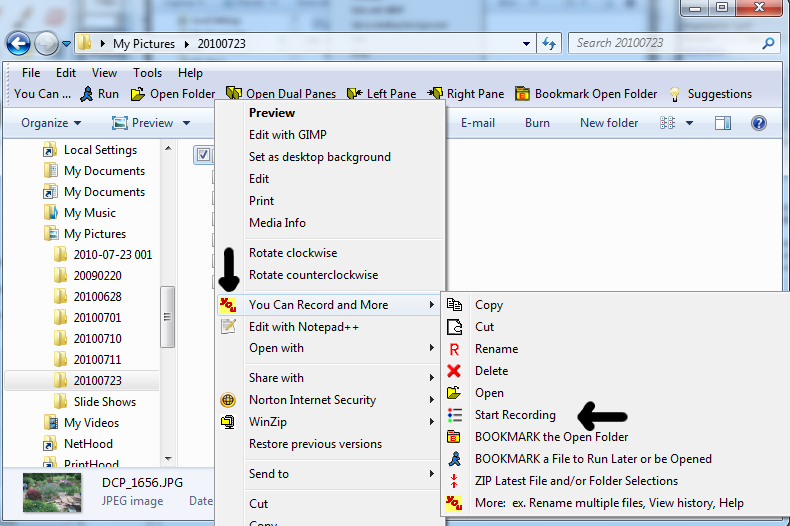 First, left click to select files as normal in Explorer.
Right click on selected file for the menu in Windows Explorer.
Click on the yellow "You" menu icon line then click Start Recording.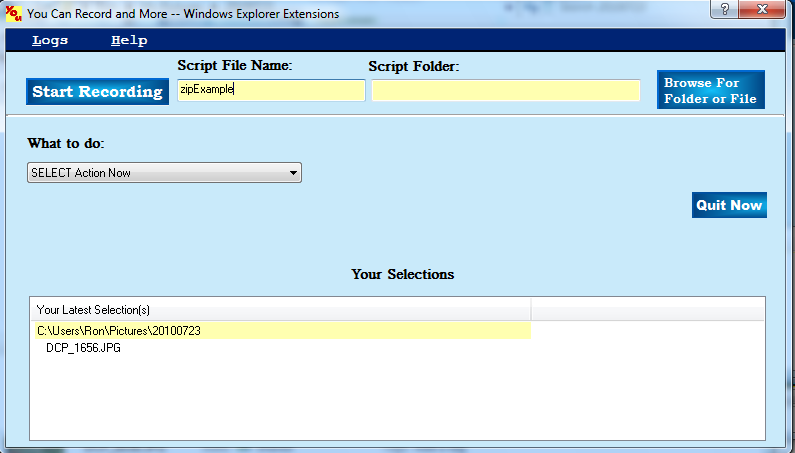 Enter recording
name and clicking start button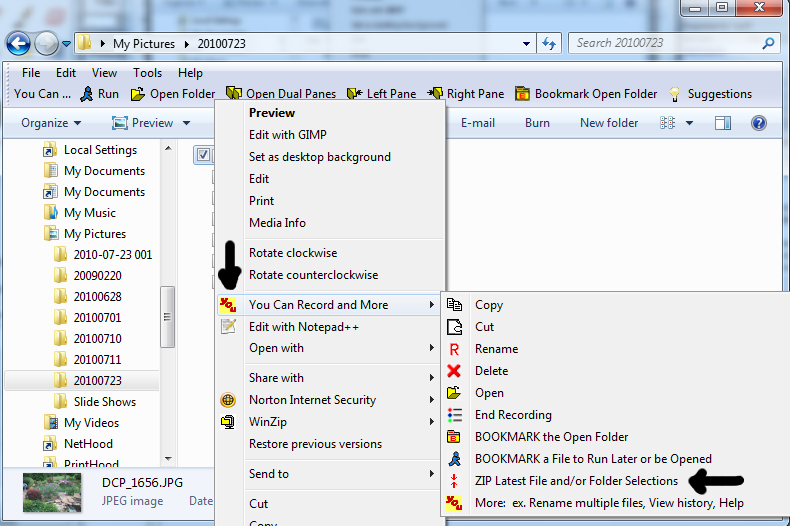 .

Next, start zipping files selected in step 1:
Right click on selected file.
Click You icon, then click "zip latest file and/or folder selections"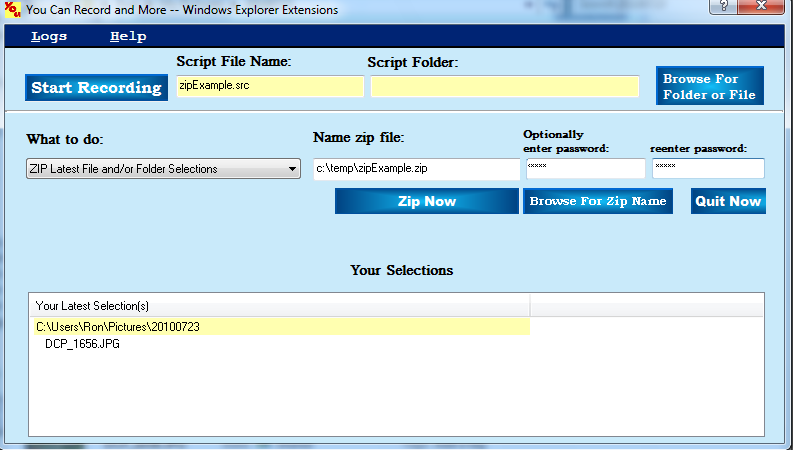 Next key or browse to enter the zip file name. Optionally, enter a password to encrypt confidential data. Click Zip Now.

The file is zipped and it is recorded for later replay.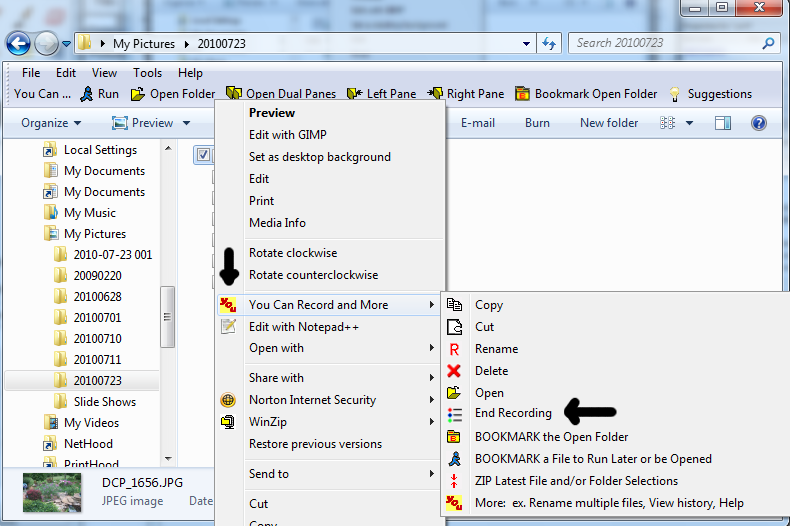 When all recording is complete click End Recording on the right click menu.

You see how this process is easier than creating a bat file. Anyone familiar with Windows Explorer can automate repetitive file zipping.
Free zipping automation for moderate users.
After recording the recording name is added to Run List and, if configured, a icon may be added to the desktop.
Either method can replay the recording.